Lists of accessible definitions of business jargon to help you keep from being overwhelmed as you go through the process of branding and marketing.
Above the fold:

Refers to content visible in a browser's initial viewpoint.

Affiliate marketing:

The practice of a website publishing promotional content for a business, with the business then rewarding the affiliate for delivering visitors or customers via this content.

ALT text:

  Gives more information for crawlers like Googlebot to understand and correctly categorize your content.

Ambassador:

A representative of the company. Typically, a person with influence.

Anchor text:

Clickable words in website content to which hyperlinks are attached. 

Authorship:

Google introduced this term to help web writers get credit for their online content.

Awareness:

Familiarity of your business, products or services.
Backlink Profile:

Google evaluation and grade sites which makes up their profile.

Banner Ads:

Visual tool to attract converting audiences to your website. 

Bing SEO:

SEO tools and insights that helps improve visibility on Microsoft search engine.

Bounce rate:

Metric that communicates the percentage of people that leaves your website after only one page view.

Business to business (B2B) marketing:

Techniques and practices used by companies with products or services sold to other businesses. 

Business to consumer (B2C) marketing:

Techniques and practices that will inspire sales from individual consumers.

Brand:

Tangible and intangible attributes combined to create value and influence in the market.

Brand Architecture: Organizational system that defines how a company's individual brands relate to one another.
Brand Equity: The value of a brand's financial and non-financial assets measured by its quality of public awareness and influence.
Brand Experience: All interactions with or involving a brand.
Brand Extension: Leveraging your value to enter into new markets.
Brand Harmonization: Clear and consistent identity for all items that make up the brand.
Brand identity: Combination of items helps present the brand and relay the branding message. Think company name, logo, tagline, stationary, website, products, etc.
Brand image: Perception of your business.
Brand management: A continued analysis and execution of all techniques utilized to maximize the value of the brand over time.
Brand messaging: Communicates what the business is all about and what makes them unique in the market.
Brand personality: The traits to drive the connection the customers have with your brand (like human personality traits).
Brand positioning: The distinctive space that a brand occupies in its competitive arena to ensure that consumers can recognize and elect the brand over others.
Branding: Mixing your tangible and intangible attributes together and leaving a compelling impression in the market.
Call to action: Options strategically placed on webpages aimed at compelling a prospect to convert.
Clickthrough rate: Metric used to measure the percentage of website visitors that click on a specific link.
Conversion rate: The percentage of visitors who take the desired action.
Co-branding: Using multiple brand names in support of a new product, service or venture.
Collateral: Refers to any type of marketing material. Not just printed materials think digital as well.
Culture: The unique set of beliefs, customs, way of thinking and standards of behavior/work each company has.
Customer service: The way you treat your provide support to your customers. This is an important part of the customer experience that can make or break your business reputation.
Deep linking: Hyperlinks that bring site visitors and search crawlers from entry pages to valuable (deep) content pages on a website.
Differentiation: The process of researching, identifying and marketing unique characteristics of a brand, as compared to those of its competitors.
Disavow tool: Google's Disavow tool helps disassociate domains from spammy websites that refuses to remove low-grade backlinks from their pages.
Dwell time: The amount of time visitors spends on a website.
Email marketing: Form of digital marketing that reaches businesses existing or prospective customers via their email.
Endorsed brand: A product or service that is supported by a Master-brand. (Kellogg's – Frosted flakes)
Facebook marketing: A mainstream social strategy to grow your brand locally or globally.
Freshness Algorithm: Google's algorithm that rewards sites with fresh up to date content.
Google panda: Algorithm aimed to promote high-quality content in search results.
Google Penguin: Algorithm aimed to prevent web-spam tactics such as keyword stuffing and shallow link schemes.
Guidelines: List of requirements and rules to follow.
Identity: All the unique attributes that defines a company, name, logo, tagline, business card, products, etc.
Image: How a brand is perceived by its target audience.
Inbound link: Any link that directs audiences back to a website.
Infographic marketing: Leveraging the visual content to demonstrate a company's thought leadership in its industry in a more engaging, interactive way.
Infographics: Well-researched content and/or thoroughly considered copy that convey visual narratives.
Intangibles: Things that can't be physically felt but still help make up the business.
Integrated marketing: Leveraging several web channels with the goal of boosting the overall web presence and nurturing leads.
Internal linking: Links that help direct visitors and search crawlers to different pages within the website.
Keyword: Describes website content and caters to searches.
Keyword density: The ration of keywords to overall words used in a websites content.
Landing Page: Any page that a visitor lands on after clicking a link.
Link building: The process of generating links back to a business' website throughout the web.
Logo: Design or symbol that represents the company.
Market leaders: A company that has achieved a dominant position, either in scale or influence, within its field.
Market Share: A company's share of total sales of a given category of product in a given market.
Marketing: Creating awareness and interest in your company.
Masterbrand: A brand that dominated all products or services in a range across a business.
Meta tags: Machine-readable HTML elements that provide additional context to web pages, such as descriptions and sharing details.
Mission statement: The overall goals of the organization.
Native advertising: The practice of disguising promotional media as organic web content.
Newsletter marketing: Method of marketing used to keep existing and prospective customers updated on new products, services and other trends happening within their company or industry.
Organic Search: Searches that are the result of searches that aren't paid search ads.
Parent Brand: A brand that acts as an endorsement to one or more sub-brands.
Personality: Any identifying factors about a company specifically related to how it interacts with the public.
Positioning statement: A written description of the position that a company wishes its brand to occupy in the minds of consumers.
Re-branding: Intensive look at the brand and shift in its identity.
Responsive design: Websites designed with fluid layouts that display content proportionally across devices.
Repositioning: Communications activities to give an existing product a new position in customer's minds.
Search algorithm: Defines the process and factors used by a search engine company to rank websites.
Search Engine Optimization: The process of placing signals within your web pages so that search engines can correctly understand the subject matter.
Social media analytics: Data that shows you how you traffic responds and behaves as it navigates your content.
Sub-brand: A product or service brand that had its own name and visual identity to differentiate it from the parent brand.
Tagline: Slogan that encompasses the essence of the brand.
Tangibles: Things that can be physically felt and helps make up the business.
Target market: Desired customer base.
Targeting: Identify the audience you are trying to engage with.
Trademark: A brand name includes any word, name, symbol, device or any combination, used or intended to be used to identify or distinguish the goods/services or one seller or provider from those of others, and to indicate the source of the good/services.
Value proposition: What the customers receives when they select your brand over a competitor.
Video marketing: The latest way to present new content in an engaging way.
Vision: What will the company look like in the future.
Visual identity: What a brand looks like, including, among other things, its logo, typography and packaging.
Webinars: Seminars broadcasted over the web. Used to educate and communicate with prospects or existing clients.
XML sitemap: A list of all the pages hosted by a website. This helps search engine crawlers identify content worth caching.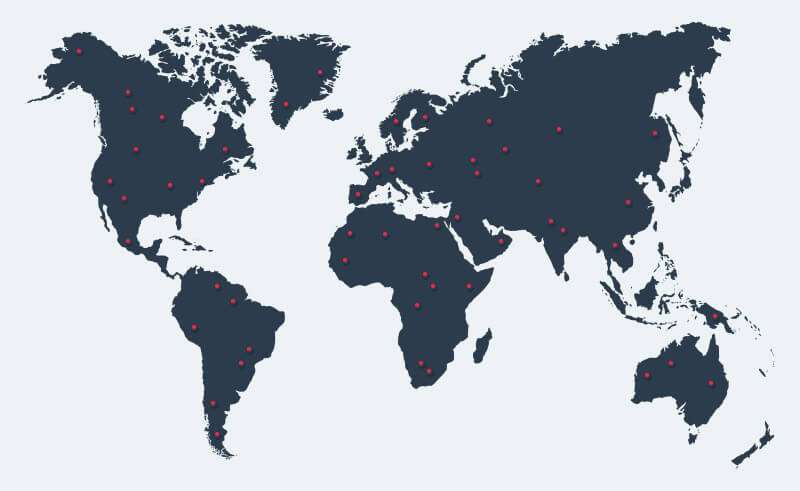 Our Team
No matter where your company is located, we  provide each client with unsurpassed service and attention. With innovative strategies, we create dynamic branding, marketing and advertising channels for all clients. Branding By Branden is always on high alert so your potential problems can be solved with military precision. We are constantly educated so they are up to date with current market trends.
Revenue Driven
Our team drives results for our clients by designing websites that convert, SEO, social meida, PPC ads and more.
Leads Generated
Generating qualified leads can explode a business' success, by focusing on ROI from the start we ensure our clients aren't sinking money into ads that don't perform.
Average Site Speed
We pride ourselves on designing websites that convert. In order for your site to convert your site must first and foremost load fast.